Join the Swope PFA
Thank you for your interest in joining the Swope PFA. If you have an interest in what happens at Swope Middle School, PFA membership is a great way to make a difference. Any parent/family of a student or faculty member at Swope Middle School is eligible to join the PFA. This year, there is a suggested membership fee of $30.
Becoming a member gives you voting privileges at monthly PFA general meetings and if you are able to contribute, it helps fund crucial programs, events, and equipment for the school.
We invite you to fill out a PFA membership form and become an active participant in the Swope Middle School community. To fill out a paper form, please download, print and complete the membership form and return it to the school.

Swope PFA Membership Form 23-24

You can also join using our online service:
https://swope-pfa.square.site/
---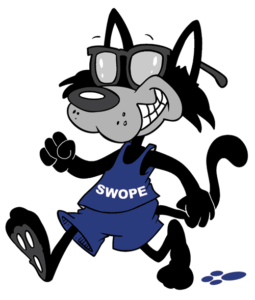 2023 Panther Prowl
Swope's Panther Prowl, the school's largest fundraising event, is looking for family and corporate sponsors. Five sponsorship levels are available starting at $150 and include a variety of sponsor recognition and benefits. For more information, download the form below:

Panther Prowl Sponsor Form 2023